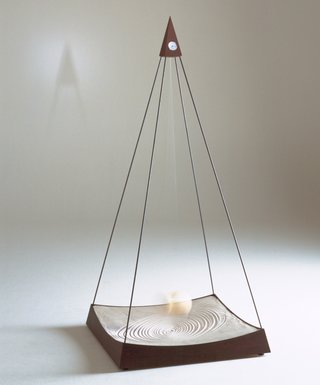 The pyramid – symbol of time standing still, a memorial to time past.
The egg – origin of life, a pulsating pendulum, of time's transience…

Time's letter in the sand written with
the pendulum.


Shown at the SE-1998 exhibition
"Tranquility is Luxury" 

Produced by
Søren Horns Eftf. v. Niels Roth Andersen.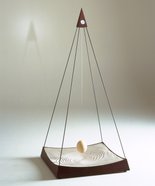 all Exhibitions & One-offs: