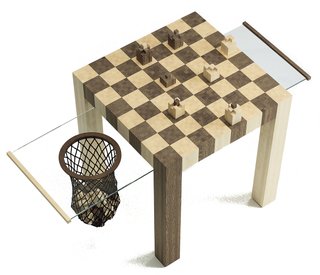 A little chessboard in two types of wood, with pullouts in hardened glass (one for the chess clock, the other for the pieces) and a set of chessmen.
The design concept is inspired by the handcraft tradition of the Hakone area in Japan, but the board has been made in the constructivist, cubist spirit of the Bauhaus.

The game of chess's cold, rational and mathematical clarity in a interplay with the obvious warmth of the wood. The precision and sensitivity of handcraft unite the opposites. An object you want to touch, to use, to care for and bequeath to your children.

The building materials; for both the board and the chessmen are strips of maple and wengé with a 12 x 12 mm cross-section.


Shown at the SE-1999 exhibition.
Produced by cabinetmaker Søren Riisvang.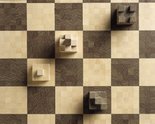 all Exhibitions & One-offs: